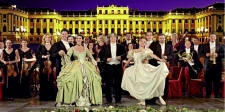 The newly revitalized Orangery Schoenbrunn, the largest orangery building in the world, serves as host for the Vienna Schoenbrunn Palace Concerts. Every evening the Schoenbrunn Palace Orchestra, accompanied by renowned singers and ballet dancers, performs the most famous works of Wolfgang Amadeus Mozart und Johann Strauss.

Order concert tickets online right now.
Would you like to learn more about the Schoenbrunn Palace Orchestra Vienna? On the orchestra's web site, you will find extensive information about the musicians, ongoing concert tours, audio and video files, etc.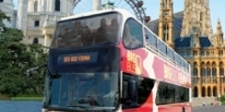 To make sure you do not miss out on Vienna, you can set out on your very own and individual expedition to Vienna by taking advantage of our 'One Day in Vienna' package. The hop-on/hop-off system offers you plenty of flexibility: you get to hop on and off the bus wherever you wish and explore Vienna's most beautiful attractions, monuments and breathtaking architecture in your own time.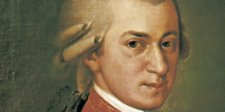 Extend your concert evening with a tour through Schoenbrunn Palace and feast on the epicurean Orangery Menu at the Café-Restaurant Residenz.
Order Tickets online for our concerts and Packages.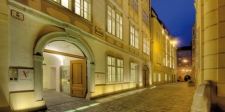 Venture into Mozart's world and trace the composer's footsteps through Vienna: visit Mozarthaus Vienna, which houses the composer's only surviving apartment in Vienna, and wrap up the evening at the city's venerable Orangerie Schönbrunn with a concert played by the Schoenbrunn Palace Orchestra Vienna.
This attractive new package is all about the much sung-about Danube river.
It combines a Danube circle haul, an exquisite dinner at Cafe-Restaurant Residenz with a concert at Orangery Vienna.
Turn your evening into gold with the newest ticket from the Orangery Schönbrunn: The Gold Ticket includes a concert ticket for the category A, a Fast Lane, no wardrobe fee and you take the limited Gold Coin of Palace Schönbrunn home with you in a personalised velvet box!
Choose our new package "Sisi's treasures" for royal delight
Imperial Vienna, as Sisi loved it.
VIP tickets
Our VIP guests enjoy preferred seating at the concert. During the intermission, VIP guests will be served a glass of sparkling wine.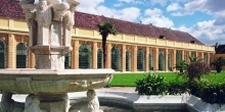 It's new and it's free:
Get ready for an evening of music by downloading directions to Schoenbrunn Orangery. The audio file also includes general information about this architectural jewel. All you need is your MP3 player.
You also find some auditions and MP3-tracks of our concerts.
Make sure to keep your admission ticket and use it to receive a discount on an equally exclusive musical performance in Berlin!
The great days of glory are revived by the recently created concert series at the palace's Great Orangery. The Berlin Palace Orchestra presents a series of concerts that will take music lovers back in time – into Berlin's baroque era.
More information about Berlin Palace Concerts.