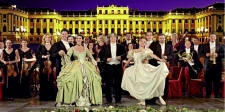 The newly revitalized Orangery Schoenbrunn, the largest orangery building in the world, serves as host for the Vienna Schoenbrunn Palace Concerts. Every evening the Schoenbrunn Palace Orchestra, accompanied by renowned singers and ballet dancers, performs the most famous works of Wolfgang Amadeus Mozart und Johann Strauss.

Order concert tickets online right now.
Would you like to learn more about the Schoenbrunn Palace Orchestra Vienna? On the orchestra's web site, you will find extensive information about the musicians, ongoing concert tours, audio and video files, etc.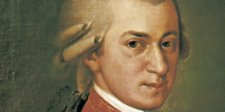 Extend your concert evening with a tour through Schoenbrunn Palace and feast on the epicurean Orangery Menu at the Café-Restaurant Residenz.
Order Tickets online for our concerts and Packages.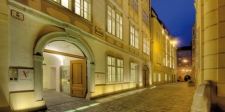 Venture into Mozart's world and trace the composer's footsteps through Vienna: visit Mozarthaus Vienna, which houses the composer's only surviving apartment in Vienna, and wrap up the evening at the city's venerable Orangerie Schönbrunn with a concert played by the Schoenbrunn Palace Orchestra Vienna.
This attractive new package is all about the much sung-about Danube river.
It combines a Danube circle haul, an exquisite dinner at Cafe-Restaurant Residenz with a concert at Orangery Vienna.
Vienna Sightseeing - Tours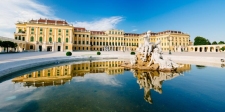 VIENNA SIGHTSEEING TOURS offers tours since 1972. There is a large range of guided tours: You can pick a city tour in Vienna, a trip to Salzburg or to the Danube Valley, visit Bratislava, Budapest or Prague or experience Vienna by night. Your benefits include a free hotel pick-up, experienced tour guides, skip the line at all sights and the entrance fees. For more information, please click here: www.viennasightseeing.at/en/tours/
VIP tickets
Our VIP guests enjoy preferred seating at the concert. During the intermission, VIP guests will be served a glass of sparkling wine.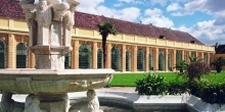 It's new and it's free:
Get ready for an evening of music by downloading directions to Schoenbrunn Orangery. The audio file also includes general information about this architectural jewel. All you need is your MP3 player.
You also find some auditions and MP3-tracks of our concerts.